Biodex Balance System ™ SD
We use the cutting edge technology of the Biodex Balance System ™ SD to help people recover from post concussion symptoms, recover from athletic injuries, improve their balance, decrease their risk for falls and get relief from dizziness and vertigo
Biodex Fall Risk Screening and Conditioning
We put the Pep back in your Step
We will get your legs back on track
You shouldn't have to live with a fear of falling every day
You feel the decline in your balance
You don't go for long walks anymore because you're afraid of falling
You find yourself sitting more and you're losing strength and mobility
You feel as though you're slowly losing your independence and mobility
You're afraid your balance will get worse
GET YOUR BALANCE BACK
IT'S TIME TO FEEL STEADY AGAIN
Our clinic utilizes the Biodex Balance System ™ SD to assess a person's risk for falling by comparing their balance test results to average balance data of their peers
Individualized training on the Biodex Biodex Balance System ™ SD improves mobility, addresses fall risk, improves balance, improves muscle strength, balance reactions and agility.
Biodex Assessment and Treatment for Vestibular Disorders
You shouldn't have to live with vertigo and dizziness every day
Your dizziness has made basic daily activities nearly impossible
You've become isolated at home as leaving the house makes your dizziness worse
You want your world to stop spinning
You don't know how to stop the dizziness and you don't know what caused it
You've been to multiple specialists and no one has helped you get rid of your dizziness
GET YOUR HEAD CLEAR.
IT'S TIME TO STOP THE SPINNING!
The Biodex Balance System ™ SD is an assessment and treatment tool for people suffering from dizziness and vertigo
Vestibular exercises are designed to steady individuals with standing and walking activities and improve their dizziness symptoms
Biodex Assessment and Treatment for Athletic Injuries
Get Back to the Game You Love Quickly
You've spent months, maybe years training for your sport and now you are sidelined with an injury
You're worried you will have to sit on the sidelines for weeks or months recovering from injury, or even worse, but done for the season
You need to work with a professional who understands what it is like to be injured and how to get you back to the game quickly
GET BACK TO THE GAME YOU LOVE
IT'S TIME TO PLAY YOUR GAME AGAIN
The Biodex Balance System ™ SD helps athletes perform better by measuring functional deficits.
Individualized training programs are implemented to help athletes rehabilitate their injury to prepare for return to play
Sports-specific measurements are captured for the sports medicine team to review for return to play decisions and to prevent future injury
Biodex Assessment and Treatment for Concussion Recovery
It's Not Just "In Your Head." Get the Expert Help you need after Concussion

You didn't choose to get a concussion.
You're so tired of people saying "you look fine" when inside you are suffering
Your head is pounding
You're nauseous
Your neck hurts
You can't concentrate
You world is spinning
You just want to feel NORMAL again
GET YOUR LIFE BACK
IT'S TIME TO RECOVER FROM YOUR CONCUSSION!
The Biodex Balance System ™ SD Balance Assessment for Concussion Management is used in conjunction with cognitive testing and other assessment tools to compile an objective assessment of post injury impairment and performance to aid with return to activity decisions.
Individualized training programs are implemented to address the individual's specific concussive symptoms to return the individual to pre-injury activity
Biodex Assessment and Treatment for Neurorehabilitation

The Biodex Balance System ™ SD assists to improve strength, range of motion, gait, and balance for those individuals with neurological impairments associated with Parkinson's disease, Stroke or Peripheral Neuropathy
THE TIME TO IMPROVE YOUR HEALTH IS NOW
We have helped others just like you.
But don't take our word for it. Here's what our amazing clients have said about us:

"Britt treated me for balance issues that were brought on by a serious illness. I was impressed with her knowledge and expertise as well as the state of the art equipment that she uses in her practice. I experienced much improvement in my physical abilities thanks to Britt's caring personality and the way she geared her treatment to my personal needs. I would highly recommend her services to anyone in need of physical therapy. "
Dick, Balance and Walking

"I came to Britt through a referral from my doctor. For 2+ years I have experienced different degrees of vertigo. It was so bad I no longer could experience simple tasks and pleasures that make life enjoyable. I not only have found a PT who gave her full attention to my needs but made me feel that I MATTERED. Since treatment began I have regained most of my balance and my abilities to perform that make life not only easier but enjoyable. Thanks to Britt and my doctor I have my life back and so much more. Thank you!"
R.S, Chronic Vertigo
"Thank you, thank you! I just had my last follow up with Britt on my 2+ year vertigo issues and received a clean bill of health. What she has done for me is nothing short of amazing. Unless you have experienced vertigo you can't appreciate what it is to have your life back. I actually went shopping for the first time without the worry that I am going to knock something or someone over. Just want to say thanks again! "
Randy, Vertigo and Balance
" A few months ago I broke my ankle and needed surgery. Afterward, I was told that I wouldn't need physical therapy because I was healing so well. However, as a volleyball player, and a teenager, getting back on to the court proved to be harder than I thought. Britt was wonderful with understanding my drive to get back on the court and my eagerness to heal fast. Britt was able to work with me around my busy schedule, too. Within six weeks or so I was able to be back on the court with full confidence and excitement in how far I'd come in so little time! I would wholeheartedly recommend Britt to anyone who has any need for physical therapy big or small!"
Alyssa, High School Volleyball Athlete
"Thank you for taking such good care of Rachel this summer! You were a bright spot in a dark place for her. I know without a doubt that if it weren't for you, she would not have been able to start school in the fall. You helped her physically but mentally as well. It was not an easy summer, but as it progressed it was such a joy to see her become her "old self" She is using all your techniques to manage her stress and headaches. Again, thank you!"
Rachel's Mom, Concussion Recovery
"Britt is THE BEST. When our 11 year old got a concussion playing soccer, we were fortunate enough to have Britt on site that day. She jumped right in to help. When we got back to Sioux Falls our daughter was still feeling the effects of the concussion. After seeing our PCP, we went to Britt. She was able to help with neck and shoulder pain and our daugther saw relief very quickly. Do not hesitate to contact Britt if you find yourself in.a similar situation!"
Ryan, Father of Injured Athlete
STEPS TO REGAIN YOUR HEALTH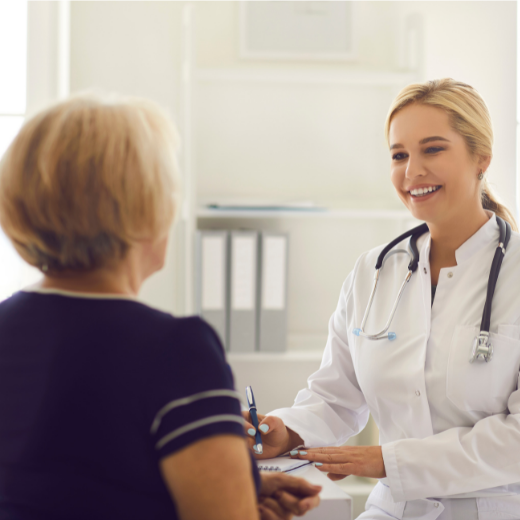 Consult with your physical therapist to develop a plan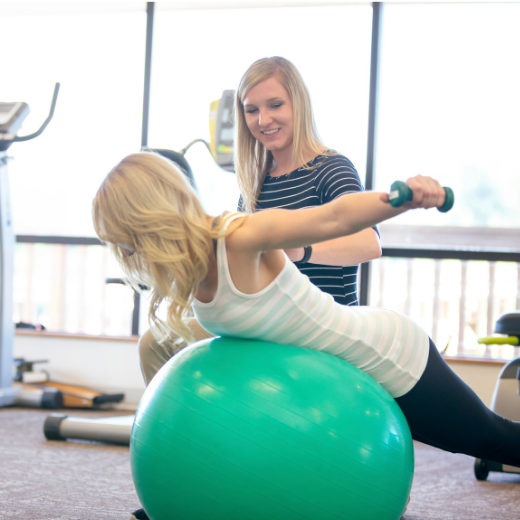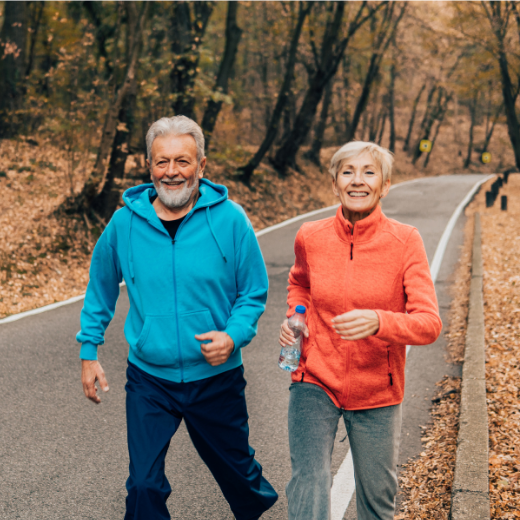 Feel better than you have in years & prevent future recurrence
THE TIME TO IMPROVE YOUR HEALTH IS NOW