Get Rid of your Neck Pain and Headaches Quickly
Get your neck healthy and pain free again without medications, injections or surgery
You shouldn't have to live with neck pain and headaches every day.
The aching, throbbing and burning pain in your neck and upper back is wearing on you- you are exhausted.
You are tired of your throbbing, pounding headaches affecting every aspect of your life.
Your Neck Pain and Headaches are affecting your job. Working on a computer is unbearable.
Its normal to feel anxious and worried when everything you have tried hasn't gotten rid of your neck pain.
You don't want to rely on muscle relaxers, pain pills, epidurals and injections
You want to avoid surgery
You want a solution that provides you LASTING RELIEF
Its time you found a solution for your neck pain
GET YOUR LIFE BACK
IT'S TIME TO FEEL HEALTHY AGAIN
We understand what it is like to have your life limited by neck pain and headaches

The headaches and neck pain are affecting your work performance
You don't know what neck stretches to do because you're afraid of making your pain worse or causing harm
You don't want your health to decline.
We have helped others that are in pain just like you.
But don't take our word for it. Here's what our amazing clients have said about us:

"I had 2 daughters with back and neck pain. Britt took the time to figure out the cause of the issue, treat it, and provide a plan going forward. She also worked with our busy schedules having appointment later in the evening and Saturday mornings, along with being available to call her if they had pain during a sporting event. I think my daughters were a little disappointed when the pain went away as they enjoyed going there."
Craig, Father of two Adolescent Athletes with Neck and Back Pain
"I am a cosmetologist. After 40 years in my amazing business I am having problems with my neck. So thankful I found Britt!! She has help me resolve my pinched nerve in my neck in about six weeks therefore I am able to continue in my career that I love. Britt is positive, knowledgeable, timely and worked with my crazy schedule! I highly recommend Britt Zink for anyone looking for physical therapy!!
Karen, Neck and Shoulder pain
"I was referred to Britt by my primary physician. From the moment I walked in, Britt was a pleasure to work with. She took the time to get to know me as a person and how my injury was affecting my life. I quickly felt the results of Britt's treatments and she empowered me with at-home techniques to keep me on the right track.​I don't want to sound overly dramatic, but Britt turned my life around! I am now feeling great, running again, and look forward to new adventures! Britt really gave me my life back and I am truly blessed to know her!"
Heidi, Neck Pain
"Britt is amazing! She helped me with my migraines – finding the cause, how to stop them, and how to prevent them. Britt taught me all the tools, tricks, and tips i need for my migraine pain. I highly recommend Britt for anyone who suffers from Migraines!"
Gabby, Migraine Headaches
"I highly recommend Britt, I went to her for headaches and shoulder pain. After figuring out what was causing my pain, she helped me build a therapy plan that I could do at home, to continue getting better, and keep improving. She works around your busy schedule, and really makes an effort to get you better."
Beth, Headaches and Shoulder Pain
STEPS TO REGAIN YOUR HEALTH AND A PAIN- FREE LIFE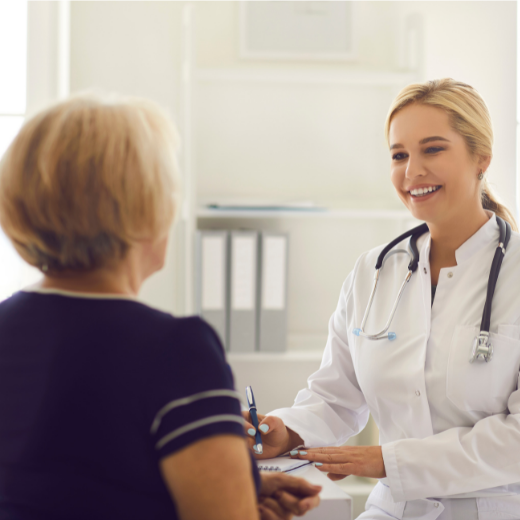 Consult with your physical therapist to develop a plan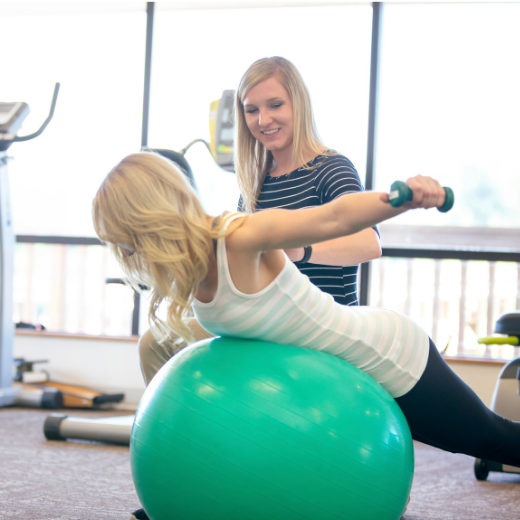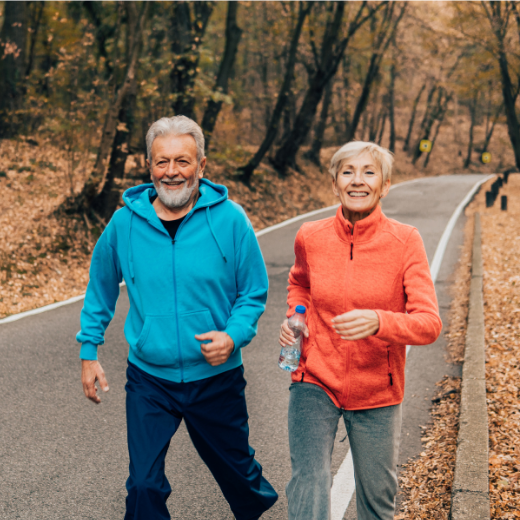 Feel better than you have in years & prevent future recurrence
THE TIME TO FEEL BETTER IS NOW
You hoped your neck pain would get better with time but it hasn't.
The pain that started in your neck is now radiating down your arm.
You don't want your pain to get worse.
You don't want your health to decline.
You don't want to risk further injury to your joints and muscles.
Stop missing out on life and start feeling better today!
Wondering if we can help you with your Neck pain?
Download this questionnaire and if you answered "yes" to any of the questions, there is a great chance you could benefit from care at our clinic.
Download our Free PDF and Start Down the Path to Health Now