Get Rid of your Hip and Knee Pain Quickly
Get your hip and knee healthy and pain free again without medications, injections or surgery
You shouldn't have to live with hip and knee pain every day.
Simple trips to the grocery store have become painful and you rely on a shopping cart to get through the store.
Your knee buckles and you're afraid you are going to fall.
You avoid outings that involve walking or going up and down stairs.
You can no longer get down on the floor to play with your grandchildren.
You don't want to rely on muscle relaxers, pain pills and injections
You want to avoid surgery
You want a solution that provides you LASTING RELIEF
Its time you found a solution for your hip and knee pain
GET YOUR LIFE BACK
IT'S TIME TO FEEL HEALTHY AGAIN
We understand what it is like to have your life limited by hip and knee pain
You avoid long walks and have become less active
You're afraid you are going to fall.
You don't know what leg exercises to do because you're afraid of making your pain worse or causing harm
You don't want your health to decline.
You don't want to rely on medications, injections or surgery to feel better
We have helped others that are in pain just like you.
But don't take our word for it. Here's what our amazing clients have said about us:

"I had a terrible accident that left me with multiple fractures and terrible pain. I went from a life of actively playing with my grandkids to a life wondering if I would ever get out of bed and walk again. When I found Britt Zink, I was walking with a walker but was in terrible pain and even the littlest things caused terrible pain and fatigue. My experience with Britt Zink was different than other therapists I had seen in that I didn't have to perform my exercises in a crowded PT gym where I was surrounded by other patients while my PT attended to someone else. This one-on-one individualized care was critical to my recovery. She provided me with things I could do in between sessions to help myself to recover. My pain is significantly reduced and I can now walk without a walker or cane, can go up and down stairs, and I am now attending my grandkids' activities. She is extremely knowledgeable and gifted as a therapist. I give her the highest rating I could give."
Tom, Pelvis, Rib and Spine Fractures after a Fall
"A few months ago my left hip began to hurt as I walk. For several months my wife gave me a hard time about the way I was walking. I kept tell her I'm seventy now and it was just my 'old man' walk. When I had enough of my wife I finally agreed to see a doctor. He said I needed a hip replaced whenever I was ready. After listening to several doctors I decided to see about some therapy. After several visits with Britt Zink which were 'pleasant' but 'tough' I now can walk for 2 miles with no pain, and have an exercise program for home. As a bonus my wife now quit bugging me cause my 'old man' walk is gone."
Earl, Hip Pain
"I began to have sporadic pain and discomfort in my hips somewhere in my 40's. As you can imagine, this do not improve with age and eventually I had to have both hips surgically replaced. After surgery the pain in my hips resolved, but with increased activity I continued to have severe pain in both my legs and was still unable to do normal activities or walk any distance without severe pain. Then a friend of mine who had a knee replacements told me about a physical therapist she had seen who helped her recovery immensely. So I decided to give it a try and made an appointment with Britt Zink Physical Therapy. I was very pleased with the personalized program and one on one attention I received from Britt Zink. She listened closely when I told her my symptoms. I had my doubts about the level of recovery I would achieve but Britt was as determined to help me as I was to recover. I followed the exercise program she put me on and didn't give up even when it seemed I wasn't progressing as quickly as I had hoped.
I am very happy to say that now I am able to go for walks again and be very physically active. Spring fever has new meaning for me this year. I am so excited to go for long hikes again! I am so grateful to Britt. I can go shopping with my granddaughters again! '
If you are going through something similar, I encourage you to contact Britt and if you follow her suggestions and DON'T GIVE UP, she will help you get back to a normal healthy lifestyle again. Thank you, Britt!"
Dianne, Hip Pain
STEPS TO REGAIN YOUR HEALTH AND A PAIN- FREE LIFE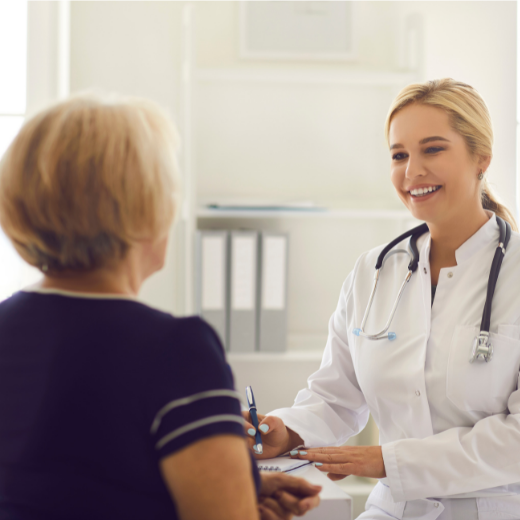 Consult with your physical therapist to develop a plan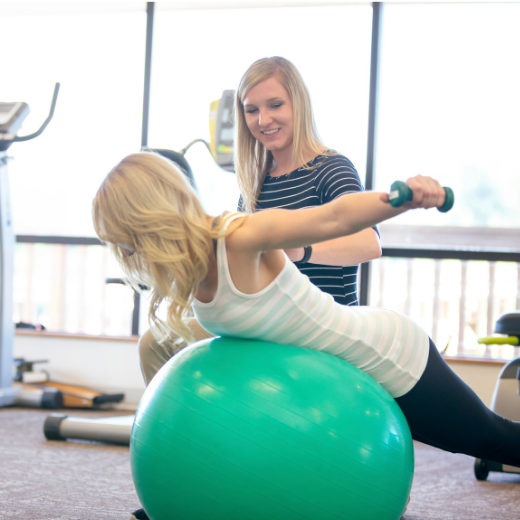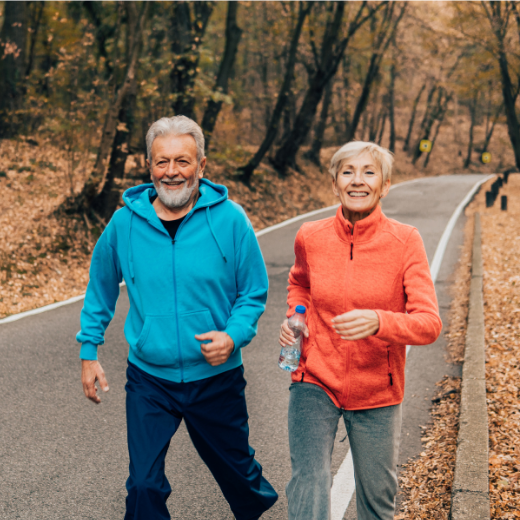 Feel better than you have in years & prevent future recurrence
THE TIME TO FEEL BETTER IS NOW

You hoped your hip and knee pain would get better with time but it hasn't.
You risk losing your mobility with walking and going up and down stairs.
You're at risk for falls
You don't want your pain to get worse.
You don't want your health to decline.
You don't want to risk further injury to your joints and muscles.
Stop missing out on life and start feeling better today!
Wondering if we can help you with your hip and knee pain?
Download this questionnaire and if you answered "yes" to any of the questions, there is a great chance you could benefit from care at our clinic.
Download our Free PDF and Start Down the Path to Health Now