We Help You THRIVE in Recovery

You have fought HARD through all of your cancer treatments
Now you want to get back to your life and activities you love but you don't know how
Your joints are stiff and you've lost mobility
You want to start exercising again but you are so fatigued you don't know how to begin
You've experienced a decline in your balance and you're afraid of falling
GET BACK TO YOUR LIFE
THRIVE IN RECOVERY
We have helped others like you who have fought the hard fight against cancer

Your medical team tells you to get back to life but no one tells you HOW to do this
You're worried about the side effects that you now experience from your treatment: Joint Stiffness, Loss of Mobility and Flexibility, Fatigue, Decline in Balance, Loss of Muscle Mass
You want to combat the side effects of Hormone Therapy (Loss of bone density, lean muscle mass, risk for falls)
RECOVERY IS MORE THAN SURVIVING CANCER AND CANCER TREATMENT
RECOVERY IS THRIVING AFTER TREATMENT
But don't take our word for it.
Here's what our amazing clients have said about us:

"When I was diagnosed with breast cancer at the age of 42 it was a devastating blow. After a year of multiple surgeries, chemo, and radiation I celebrated officially moving into "survivor" status. I was naïve to think that my life would return to "normal" once treatment ended. Truth is, there is no "return to normal" after enduring this disease and there is no handy manual that tells you how to adapt to life after cancer. I never comprehended the long-term effects of chemo, radiation, and the meds that I was to take for the next 5 – 10 years.
A few months after completing treatment I experienced frequent falls. Not just slight falls, but serious falls: falls downstairs for no reason, falls off chairs, falls that left me with one and sometimes two sprained ankles at once. Additionally, my hands and feet suffered tremendously from neuropathy, and I had severe bone and joint pain. I then learned the meds I had to take to keep my cancer at bay came at a mighty price, namely horrific side effects which included headaches, bone pain, joint pain, and overall fatigue.
I reached out to Britt scared, helpless, and desperate. I was so fortunate that Britt was knowledgeable and experienced in "post cancer" treatment and knew exactly why I was experiencing all these symptoms. She also assured me I was not going crazy; all of this was normal for cancer survivors. Britt assured me she could improve my quality of life and we went to work.
I am happy to report I experienced relief in multiple areas. We "retrained" my body in terms of balance. I am happy to report I have not had a fall in almost two years- much improvement! I was given exercises to help with the constant headaches and have experienced much relief in this area. With her help, we implemented an exercise and stretching program that helps me manage my life the best that I can. We also made modifications to my work environment to ensure I was working in an environment conducive to improving these issues. My neuropathy is almost non-existent.
I am forever grateful Britt has helped improve my daily quality of life and is still a resource as needed as I traverse these post cancer years. I wish it was mandatory that every cancer center/oncologist refers patients completing treatment to a PT so that they are aware of the side effects that can arise and how to best manage them."
Candace, Breast Cancer Survivor
STEPS TO REGAIN YOUR HEALTH AND THRIVE IN RECOVERY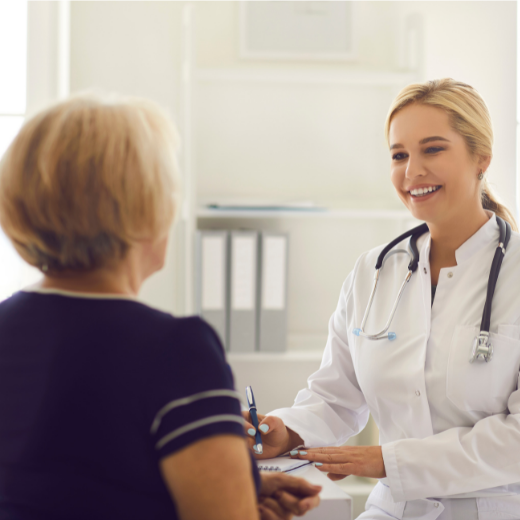 Consult with your physical therapist to develop a plan to thrive in recovery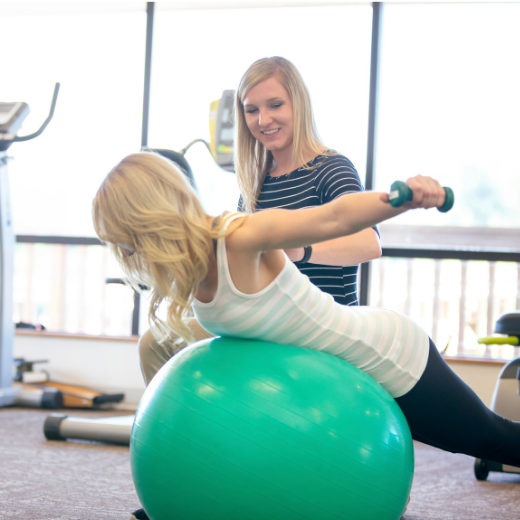 Execute your plan with help from your PT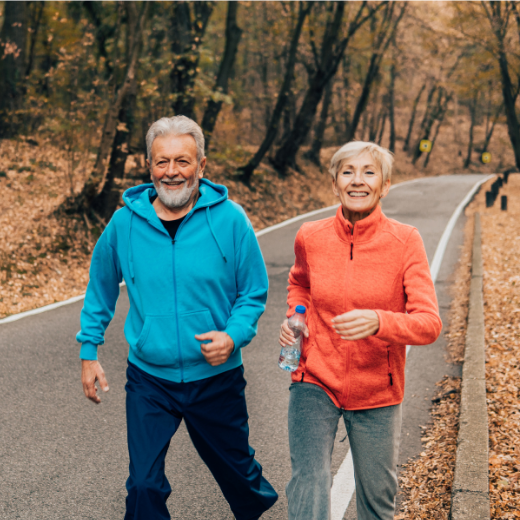 Get back to life!
Thrive in recovery!
THE TIME TO FEEL BETTER IS NOW

You've fought hard through your treatment
Now its time to get back to your life and the activities you love
You don't want to lose more mobility and strength
You don't want your balance to decline
ITS TIME TO THRIVE IN RECOVERY